WIRED TO WIN

YOUR NEW GOLF EXPERIENCE BEGINS TODAY!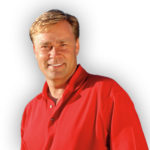 "Before I launched my Ignition Golf website, I was looking for a mental golf coach to be a part of it.  I didn't want just any mental game coach.  I wanted the best.  After much searching, I chose David because his unique out of the box thinking that allows golfer to overcome fear, pressure and stress allowing them to gain focus and confidence.  Over the years, I have received tons of feedback from the members expressing how David has not only changed their games but their everyday lives as well.  I'm so glad he's part of the site."
Paul Wilson
Founder – Ignition Golf
THE GOLFERS CHALLENGE:
Distilling the mountain of information you collect, into consistent real-time application ON THE GOLF COURSE. 
THE PROBLEM:
No reliable method to access the key performance experience you want.
"Everybody hopes with just one more key, they'll be playing like pros. Almost nothing in the golf world really works for more than a few days. Wired to Win is the only thing that made a lasting improvement I can "count" on. More importantly look at the nature of the improvement this process reduced my scores  from an average of 81 to an average of 70!!! Years of practicing hitting drives, putting, etc. but nothing was there to tie it together until Wired to Win and most importantly; it sticks, it continues to work and there is simply nothing else in golf to compare it to. Thank you, David."
Jim Fenney/Amateur Golfer
Are you ready to breakthrough? Then prepare to change everything!
My "Wired to Win-7 Laws-21 Days-Play Your Best Golf" virtual audio program IS the benchmark.  
The secret to golf  success (and one they don't talk about very effectively) is that consistent high performers DON'T focus on removing  obstacles, they focus on aligning their mind, body and emotions! 
YOU can elevate YOUR game just like your favorite pro. Think they have special tools that you don't? They don't!
Every Round You:
Expand Awareness to make better choices

Excel under any conditions

Relax–a new sense of calm

Know what to focus on and why–everywhere on the course

Unshakable Confidence–regardless of results

A reliable path to play your best golf anywhere/anytime–insights you can count on to see changes whenever you choose
Here's What You'll Learn:

This session sets the stage to see yourself and your performance in a brighter light by helping you wake up in a way you never thought
 We begin by building a solid foundation proving how much personal power you really have–and AREN'T using, The old axiom is true–what you are not aware of–you can't change, This session raises your awareness so high that several key parts of your game begin to change in ways you never thought possible–such as:
Performance Benefits:
Huge leaps in Awareness of your power to make new choices
A new level of Clarity over every shot
A new feeling of Confidence on the tee, fairway and approach shots and putting
Improved Choice Making in shot and club selection in all situations
A general sense of calm and power
NOTE: Includes a pdf STUDY GUIDE

This session completely shifts your view on how Energy produces power and rhythm into your game. It guides you to be keenly aware of it, how it's blocking your power/distance now and how to use it to not only align your mind and emotions for greater positive energy but to also generate more power and consistency in your game.
Performance Benefits:
Raise positive Energy because now you take control of it
Improve swing rhythm from tee to green
Eliminate poor focus on things like, what others think, comparisons to other golfers and anything that causes you to feel negative
Reduce mind/body/emotional tension so you hit with greater power and distance
Quickly recover from old patterns that caused negativity like anger,frustration, negative memories
Strengthen a sense of calm on every swing
NOTE: Includes a pdf STUDY GUIDE

While everyone else tells you "JUST BE POSITIVE" you're going to learn something far more powerful because this session reveals the true power of your mind and HOW it really works! You will understand this power in a different way and will know WHAT to focus on and WHY in every situation on the golf course. You can rely on its benefit ANYTIME. Being positive is a natural by-product. This is a game changer!
Performance Benefits:
Advanced ability to focus on what sets you up to succeed EVERYWHERE on the course
Quickly move from old negative thinking to a new sense of confidence
You know EXACTLY how to take your "range" game to the course
Unshakable Confidence because you ALWAYS know what to focus on and WHY at the first tee, after unwanted results, pressure shots, chips and those important putts you "have to make"
Move through adversity faster than ever before–quickly/effectively
You no longer focus on things that weaken your game (like results, worrying about results, score, other golfers, the past or comparisons,) and ONLY on what strengthens your game
NOTE: Includes a pdf STUDY GUIDE

Whether you love your routine or feel you don't really have one–this session provides you the same success producing model I give to EVERY client–pro or amateur. This model is easy to apply because it aligns you mentally, physically and emotionally (something MOST routines DON'T and is vital) to trigger success BEFORE stepping into address position!.
Performance Benefits:
Optimizes you mentally, emotionally, physically before EVERY shot so you are set up for success BEFORE you step into address
Mind is quiet and you are in charge
Emotions are calm and steady
Body is open and relaxed
Greater clarity on shot/club selection
Confidence is automatic because your min/body/emotions are in sync
Produces Full commitment BEFORE every shot
NOTE: Includes a pdf STUDY GUIDE
Now that you have strong base of insight and personal experience you go even deeper. Stop struggling to rid yourself of negative emotions and poor self-talk. This session shows you that these negative conditions are so much simpler to move past than you can imagine and doesn't require multiple strategies or tips or over trying–to succeed. This session reveals a game changing process that erases negativity easily and quickly so you can get back to playing better golf,
Performance Benefits:
Easily turn adversity into triumph because this law causes more mental/emotional flexibility
You see things differently than you ever have–your old negative reactions disappear
Break habitual negative reactions like anger, frustration, poor self-talk, poor body language
Blow past Self-doubt in any situation on the course
Turn Fear into excellence when under pressure or when you  "really need this one"
A return to in-the-moment focus so easily you'll forget how you used to sabotage yourself
NOTE: Includes a pdf STUDY GUIDE

Every golfer tells themselves a "story". Unfortunately, most are filled with negative memories or habits from the past–that you call "facts". This session easily guides you away from your old–worn out–limited version of yourself as a golfer and opens the door to more welcomed new possibilities and a brighter/broader vision–you can BELIEVE.
Performance Benefits:
Quickly dismiss negative thoughts/emotions/ habits
Bring a new/believable positivity into your round and keep it there
Feel enthusiastic and inspired because you're new thoughts and feelings produce better results
A complete change in the way you look at yourself and the game
NOTE: Includes a pdf STUDY GUIDE

You're really flying now so we reinforce it even more. Stop visualizing and start imagining. This session shows you how to stop struggling to "visualize" as so many golfers do. You will learn why IMAGINATION is far easier and and much more powerful in how much more you can do and be on the course. Your game explodes with new possibilities!
Performance Benefits:
Laser sharp vision to improve accuracy off the tee, on approach shots, chipping, putting and those "tough shots"
Improve scoring consistency because you hit the ball where you want to more often
Sink more putts with a calm mind because a clear image brings calm to the mind/body/emotions
Adding to your clarity and confidence AUTOMATICALLY
NOTE: Includes a pdf STUDY GUIDE

Now what? This is what all golfers want: changes to STICK! This session helps you take all you've done and create longer lasting improvements in your game so you take control and don't allow circumstances to "run the show". This session helps you ensure success even more with some extra tools!
Performance Benefits:
Repeat the habits of success for greater consistency IN YOUR OVERALL GAME
Tools to ensure success over time and in every phase of the game extending your new level of insight and your improvement
Your mind/body/emotions are under your control so you know HOW to think, feel and do things differently
NOTE: Includes a pdf STUDY GUIDE
"BUT I ALREADY WORK WITH A PRO"
Wired to Win is the perfect complement to any teacher or style you love. Why? Because it supports your game in a way nothing else will. It focuses on YOU so whatever you learn with your pro produces better results because YOU ARE DIFFERENT! AND…helps you become a better student! There is nothing that goes against what you're learning but it does help you do it better!
"BUT I'M BUSY"

Most of my clients are busy. They love the fact that Wired to Win doesn't take any extra time to do. You apply it everywhere you go–no extra study or practice time needed. There is no substitute for "in the moment" learning.
BE SHOCKED HOW EASILY CHANGES OCCUR
I know you can't devote hours and hours to this and you don't have to.. What you do have time for, is applying the simple "exercise" everywhere you go, You just need to know what to do and I show you in each session so the power is back in your hands.
You may not have ever thought that you were so close to playing better golf but you are.
You can apply these insights and get the benefits wherever you are ON OR OFF THE COURSE! You're working on a few simple things that put your mind, emotions and body in sync so when you get to the range or the course-you've already done it!
My intent is simple: I want you to get it FAST and EASY so you can repeat it.
LOOK HOW MUCH YOU GET:
8 Full Length Audios (receive 1 every 3 days in your inbox)

8 Study Guides

24/7/365 access–review as often as you like

Go at your own pace

Easy to apply–what separates Wired to Win from the "business as usual" boring approaches

Immediate impact–beginning on Day 1

90-Day Satisfaction Guarantee**
**If not satisfied–tell us and get money back!
***Not to be used in combination with or to replace any previous purchase
LIMITED Time Offer:
Now – Are you willing to trade the price of  A FEW ROUNDS of golf  to put your entire game together from tee to green?
What would you pay for a program that puts all your hard work and the money you invest on golf lessons. new clubs, greens fees–together to perform better?
Would You Pay: $300, $250, $197?  well not today!  Just $147 (regular price: $257) to get your season going beautifully.