DIGITAL WIRED TO WIN

2 Coaching sessions included–short time only!
8 Content Rich Audios (listen on any device)

8 Study Guides
see more of what you get below…
Before you spend another dime searching for ways to improve yourself I have a solution you cannot get in any book or workshop.
While everyone else is working on different areas of their game like confidence or relaxation, Wired to Win is the one thing that not only complements what you are already doing but puts it all together as well.
Join thousands of golfers around the world who finally realized that being their best begins by using the tools you already have and using them properly.
That's what Wired to Win does.  The tools are: your mind, body (mechanics), emotions and energy.  When these four are in alignment you will elevate yourself. 
Get it now–use it now–use it anytime-use it over and over.
MINDSET + SKILL SET = GET SET for Golf Success!
SIMPLE-BRILLIANT–REPEATABLE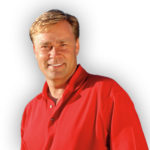 "Before I launched my Ignition Golf website, I was looking for a mental golf coach to be a part of it.  I didn't want just any mental game coach.  I wanted the best.  After much searching, I chose David because his unique out of the box thinking that allows golfer to overcome fear, pressure and stress allowing them to gain focus and confidence.  Over the years, I have received tons of feedback from the members expressing how David has not only changed their games but their everyday lives as well.  I'm so glad he's part of the site."
Paul Wilson
Founder – Ignition Golf
So what makes Wired to Win© so darn effective? I'll tell you…
YOUR Wired to Win ADVANTAGE:
Shoot lower scores
Swing freely with confidence
Trust your swing–everywhere
Take your range swing to the course
Increase playing confidence
Play better golf consistently
Roll putts smoothly
Target more accurate approach shots
And..much more!
WAIT—Are you telling me all this in one program?
YES!!!
Because the Laws you learn are:
Precise

–-in how they function
Predictable–in the results they produce for you
Undeniable–-in their existence

Provable

–-so you don't have to take my word for anything!
YOU GET EVERY ADVANTAGE on and off the golf course
"Hi David,
Thank you again for coaching me through the Wired To Win program. It has helped me immeasurably, both on and off the golf course. When you began you asked me to make of list of things I wanted to improve. The list was easy: I wanted to stop keeping score in my head during the round, wanted to stop "trying", wanted to relax and to enjoy the game. In only a couple of weeks I no longer "wanted" those things, they were just happening as a by-product of the laws. 6 weeks ago I shot 99 although I usually shoot in the low to mid eighties-but that's how bad things got! Yesterday I shot 77 with 3 birdies. Wired to Win works! ​   Respectfully,
Michael McKone    3-Time National Blind Golf Champion
Are you ready to breakthrough? 
TAKE A LISTEN…get a feel for me and get some insights from the program
 DIGITAL PRODUCT
Here's What You'll Learn:

Performance Benefits:
Ability to make new choices instead of old poor habitual ones
A new level of Clarity over every shot
A new feeling of Confidence on the tee, fairway and approach shots and putting
NOTE: Includes a pdf STUDY GUIDE

Performance Benefits:
Immediate increase in positive Energy 
Improve swing rhythm from tee to green
Eliminate poor focus/self-talk
Reduce mind/body/emotional tension so strike the ball with greater power and distance
Quickly recover from old patterns that caused negativity like anger,frustration, negative memories
NOTE: Includes a pdf STUDY GUIDE

Performance Benefits:
Advanced ability to focus on what sets you up to succeed EVERYWHERE on the course
Quickly move from old negative thinking to a new sense of confidence
You know EXACTLY how to take your "range" game to the course
Move through adversity faster than ever before–quickly/effectively
NOTE: Includes a pdf STUDY GUIDE

Performance Benefits:
Optimizes you mentally, emotionally, physically before EVERY shot so you are set up for success BEFORE you step into address
Body is open and relaxed
Greater clarity on shot/club selection
Produces Full commitment BEFORE every shot
NOTE: Includes a pdf STUDY GUIDE
Performance Benefits:
Easily turn adversity into triumph 
Old negative reactions disappear
Blow past Self-doubt in any situation on the course
Turn Fear into excellence when under pressure or when you  "really need this one"
NOTE: Includes a pdf STUDY GUIDE

Performance Benefits:
Quickly dismiss negative thoughts/emotions/ habits
Bring a new/believable positivity into your round and keep it there
Feel enthusiastic and inspired because you're new thoughts and feelings produce better results
A complete change in the way you look at yourself and the game
NOTE: Includes a pdf STUDY GUIDE

Performance Benefits:
Laser sharp targeting to improve accuracy off the tee, on approach shots, chipping, putting and those "tough shots"
Improve scoring consistency because you hit the ball where you want to more often
Sink more putts with a calm mind because a clear image brings calm to the mind/body/emotions
NOTE: Includes a pdf STUDY GUIDE

Performance Benefits:
Repeat the habits of success for greater consistency IN YOUR OVERALL GAME
Tools to ensure success over time and in every phase of the game extending your new level of insight and your improvement
Your mind/body/emotions are under your control so you know HOW to think, feel and do things differently
NOTE: Includes a pdf STUDY GUIDE
"Everybody hopes with just one more key, they'll be playing like pros. Almost nothing in the golf world really works for more than a few days. Wired to Win is the only thing that made a lasting improvement I can "count" on. More importantly look at the nature of the improvement this process reduced my scores  from an average of 81 to an average of 70!!! Years of practicing hitting drives, putting, etc. but nothing was there to tie it together until Wired to Win and most importantly; it sticks, it continues to work and there is simply nothing else in golf to compare it to. Thank you, David."
Jim Fenney/Amateur Golfer
"BUT I ALREADY WORK WITH A PRO"
GREAT! Wired to Win© is the perfect complement to any teacher or style you love because it supports your game in a way nothing else will.  NOTHING contrary to your swing coach.
"BUT I'M BUSY"

TERRIFIC! Most of my clients are busy. They love the fact that Wired to Win doesn't take any extra time to do. You apply it everywhere you go. I know you can't devote hours and hours to this and you don't have to.. What you do have time for, is applying the simple "exercise" everywhere you go–on or off the course, You just need to know what to do and I show you in each session so the power is back in your hands.
"I'VE TRIED "MENTAL GAME" STUFF BEFORE–DIDN'T HELP THAT MUCH"
Every golfer tells me that! You haven't done THIS!!!! Most have tried other approaches and not gotten the results they wanted.  Whatever you have tried before, you have not learned these laws or these insights.  Wired to Win© is nothing like what you've tried before.  You will be amazed at how quickly changes take place.
LOOK HOW MUCH YOU GET:
8 Full Length Audios (receive 1 every 3 days in your inbox)

8 Study Guides

24/7/365 access–review as often as you like

Go at your own pace

Easy to apply–no more repetitive ineffective "tips" you usually hear i.e. "be positive" and "just relax more". We all know that just doesn't work!

Immediate impact–beginning in Session 1

Elevate yourself OFF THE COURSE (a by-product!)
LIMITED Time Internet Offer:
TODAY—$100

 off

 
***Not to be used in combination with or replace any previous purchase or other offers