COACHING

"David has the rare gift of being both a potent teacher and inspiring coach, Great teachers pass on uncommon wisdom. Coaches provide support and guidance to apply it. David is a combination of the two."        Jess Clancy
Are you ready to breakthrough? Then prepare to change everything
***IF you had access to a RELIABLE resource to eliminate doubt, raise declining confidence,  sharply reduce stress, overwhelm and worry that LEADS YOU TO  express your talents, laser your focus, eliminate fear, double your confidence and become a game affirming conscious creator instead of a game draining reactor —would you take advantage of it?
WIRED TO WIN© Coaching does just that! NO MATTER WHERE YOU ARE
LIVE COACHING
There is no better way to play your best golf than through personal coaching. Wired to Win© is uniquely poised to create success because:
Direct, undeniable and provable insights

No fluff or vague theories to process or waste your time

Interactive format you will benefit from immediately

Immediate application for immediate results

Learn the Laws of Golf Performance you ONLY get here

More personalized

Laser target your most important areas of concern
Wired to Win© will Elevate the Way you play golf, work and live!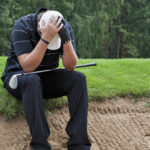 THE PROGRAM 
Learn —the platform and insights that support your immediate/future success
Implement the platform to produce results now
Apply — impact in real time for the rest of your golf "career"!
TO ADDRESS AND BLOW PAST YOUR CHALLENGES:
Confidence

The "yips"

Consistency

Emotional ups and downs/bursts

Negativity–poor self talk

Stress 

Trying too hard

Poor focus

Reactive golf vs. Deliberate Creation of what you want on the course

Frustration from under performing

So much more 
THE COACHING PROCEDURE (FOR BLOCK PACKAGES-SEE BELOW)
For golfers who truly desire to express their best
Upon registration we send you an assessment (performance based)–take about 20 min. to complete online. I review it and we set up our first session–(up to 90 min). 

First session: I ask you about certain parts of your assessment and you "fill in the blanks" for me

You learn the foundations of Wired to Win©–this already shifts your perspective

You leave with an easy "assignment" for application–NO FLUFF–NO WASTED TIME–off we go!

You take 3 days between sessions to apply the law or other insight we discussed

You now "own" it–experience is your best proof–and can rely on its benefit at any time
Let's get started!
PREMIUM COACHING OPTIONS
Wired to Win© is unlike any other approach. It is direct, root cause focused and designed for ease of application for results you can rely on over time. No vague theories. No quick-fix tips that are unreliable. No long learning curve. No psychological theories to untangle. 
"I've tried several programs to help me play my best–most of which didn't help very much for a lot of reasons but David's approach is so straight forward and provable it seemed too easy to be true. He's the Yoda of golf"
                                                                                                William Wisenhunt
We offer both individual sessions and BLOCK packages to ensure change you can count on using Leading Edge insight only received here.
Pre-payment reserves your spot for all programs
INDIVIDUAL SESSIONS ($135)
At your convenience

Target specific questions/concerns

Take-away easy to apply insights to impact your game immediately

No longer term commitment
 MAKE APPOINTMENT BY CONTACTING US WITH YOUR PREFERRED DATES/TIMES HERE
5 SESSION BLOCK (all BLOCK packages are discounted)
Go at your own pace

Create an implementable plan

Target additional performance issues

Monitor and track your progress

Add adjustments as needed
10 SESSION BLOCK–All the above plus 
Total golf performance plan from tee to green

Additional insights from "Wired to Win"

Track and Monitor Results
15 SESSION BLOCK–All the above PLUS
Deeper application of  the Laws in your game

Application off the golf course

Additional insights/exercises/strategies
FOR DISCOUNTED RATES FOR BLOCK PACKAGES PLEASE CONTACT DAVID HERE
PROFESSIONAL ATHLETE
Specialized program format for the professional from aspiring pro  to current pro status anywhere in the world 
FOR MORE INFORMATION AND TO SPEAK TO DAVID– CONTACT DAVID HERE