COACHING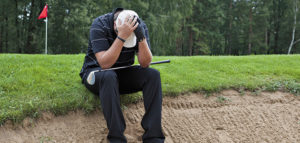 "David has the rare gift of being both a potent teacher and inspiring coach, Great teachers pass on uncommon life-changing wisdom. Coaches provide support and guidance to apply it. David is a combination of the two." Jess Clancy
Are you ready to breakthrough? Then prepare to change everything
***IF you had access to a RELIABLE resource to eliminate doubt, raise declining confidence,  sharply reduce stress, overwhelm and worry that will LEAD YOU TO the freedom to express your talents, laser focus, eliminate fear, double your confidence and become a game affirming conscious creator instead of a game draining unconscious reactor —would you take advantage of it?
WIRED TO WIN–Access to Alignment
7 Laws will Elevate the Way you play golf, work and live
The 7 Laws platform is only available here.
YOU WANT:
To express your talents fully and freely while overcoming obstacles with ease
THE  CHALLENGE:
Distilling the mountain of information you collect, into consistent real-time application ON THE COURSE EVERY DAY. AND to rid yourself of the internal blocks that hold you back.
THE PROBLEM:
No reliable method to access the experience you want.
THE SOLUTION–Wired to Win© -the groundbreaking approach offers you:
Proven Platform that shifts behavior in days instead of weeks or months.***"The Secret Sauce" you only get here
 Self- Correct Feature–a reliable path to put you on track in any situation and at any time no matter what!  YOU OWN IT
 Simplicity–You are surprised how easily LIFE changes and how you got there
THE APPROACH–WHY alignment is more accessible with Wired to Win
NO philosophies, strategies, tips, opinions, concepts or theories to remember and weigh you down

The Laws Automatically align your mind, body, emotions and energy

SELF-CORRECT FEATURE–The Power is back in your control
ON AND OFF COURSE BENEFITS:
You Self-Correct–no more extended periods of poor play

Shifts in behavior that normally take weeks or months occur in days

Confidence is yours from within–NOT based on conditions or results 

Clarity—laser focus, sharp/clear decision making  

Confident-no more hesitation

Consistency—preparation and execution are daily habits

Pressure triggers ease—you trust your ability

Reduce stress

Situations that once caused you stress now trigger excitement 

New Routine optimizes alignment

Repeatable

Impact occurs with such ease you are surprised how you got there
THE IMPACT:  
Shifts in behavior that normally take weeks and months occur in days

Speed up learning and retention in future self-development models you use

Alignment–as your performance upgrades in many areas

Winning attitude that affects everyone you engage
THE PROGRAM 
Learnthe platform and insights that support your future success
Implement the platform to produce results now
Apply — impact in real time for the rest of yout life!
Let's get started
PREMIUM COACHING PROGRAMS
45 DAY 
7 Laws

Specific Areas

Track and Monitor Results
90 DAY
ALL THE ABOVE PLUS

Deeper application of 7 Laws

Issue specific application across all aspects of you life
FOR RATES PLEASE CONTACT DAVID HERE