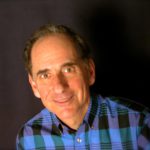 David Breslow and his clients are disenchanted with the traditional models used by psychology, mental game coaches and other disciplines. This frustration led to the creation of:
Wired to Win©—A Simple and Easily Repeatable Path to Elevate Your Game!
Wired to Win© is the "Go To" Premium program elevating what you think, feel and do on the golf course
If you value your game–this is the way…
"Hi David,
Thank you again for coaching me through the Wired To Win program. It has helped me immeasurably, both on and off the golf course. When you began you asked me to make of list of things I wanted to improve. The list was easy: I wanted to stop keeping score in my head during the round, wanted to stop "trying", wanted to relax and to enjoy the game. In only a couple of weeks I no longer "wanted" those things, they were just happening as a by-product of the laws. 6 weeks ago I shot 99 although I usually shoot in the low to mid eighties-but that's how bad things got! Yesterday I shot 77 with 3 birdies. Wired to Win works! ​   Respectfully,
Michael McKone
3-Time National Blind Golf Champion
Wired to Win©–for golfers who are frustrated, over think or under perform OR want to ELEVATE their game and want to:
Reduce STRESS
Elevate TALENT
Eliminate FEAR/SELF-DOUBT
Add POWER
Generate CONSISTENCY
Ease into CONFIDENCE
Clarify VISION
See changes in days–NOT WEEKS/MONTHS
so much more…
"David has the rare gift of being both a potent teacher and inspiring coach, Great teachers pass on uncommon life-changing wisdom. Coaches provide support and guidance to apply it. David is a combination of the two."    Jess Clancy
TIME TO GET RIGHT!
SEE WHY WIRED TO WIN  IS SO EFFECTIVE
THE WIRED TO WIN VIRTUAL PROGRAM HERE
You're making errors BEFORE you hit the golf ball. Get your free e-book "6 Unforced Errors You Commit BEFORE Hitting a Single Shot"